HGTV®
> Features > 3D Home Design Software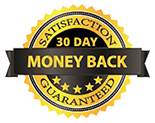 Experience HGTV® 3D Home Design Software
HGTV® 3D Home Design Software gives you powerful technology to view your designs in Photorealistic 3D. With HGTV® 3D Home Design Sofware, it's as easy as the click of a mouse!
3D Real View: Exclusive technology that ensures photorealism - adds light, shadows, and reflections to a textured 3D view.
Accurate natural lighting: Allows you to visualize your home's interior and exterior at different times of the day.
Powerful 3D animation: Allows you to record an actual 3D tour through your living space that you can play back anytime.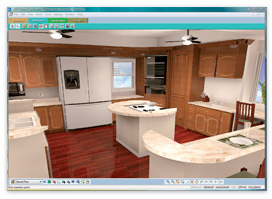 Bring your designs to life with a 3D Virtual Tour like this one!
HGTV® Software allows you to easily view 3D Virtual Tours of your home designs!