HGTV®
> Features > Interior Design Software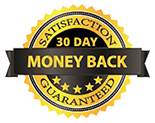 Interior Decorating Made Easy with
HGTV® Interior Design Software
Digital Interior Decorating
3D visual generated in just under an hour!
Redecorate rooms using your digital photos. Just point and click to choose paint colors, stains, fabrics and more from our complete library of nationally-known name brand materials.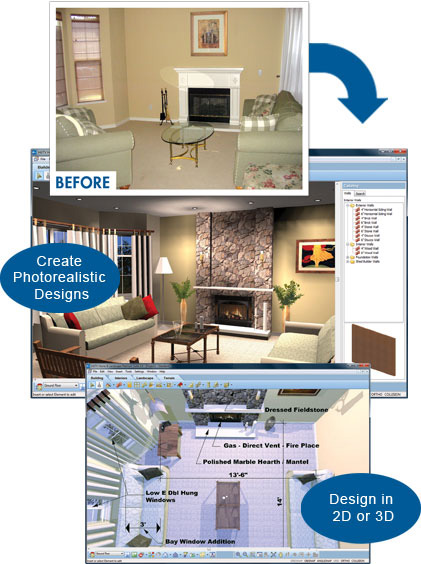 With HGTV®'s interior design software you can:
Upload photos of your existing room or use the design wizard to sketch out a new space.
Visualize interior design projects with HGTV® interior decorating software before investing time and money on the real thing.
Design in photorealistic 3D and even generate a "Virtual Walkthrough."
HGTV® How-To Video Tips, get great ideas from our experts and so much more!
No Design Experience Necessary - HGTV®'s interior design software uses a wizard-driven interface making interior decorating a breeze!
Get Started Fast - Scan in current photos of your room or use the interior design wizard to sketch your space. Using drag-and-drop technology, you can effortlessly discover a new design style with HGTV® interior design software!
Select Materials Easily - Explore our extensive materials library:
Choose paint, stains, and fabrics from leading national brands.
Select from a wide variety of furniture, appliances, electronics and fixtures.
Pick your favorite flooring and cabinets for kitchens and baths.
Even upload photos of existing furniture and see how it looks rearranged.
View samples of furniture, paint and other materials