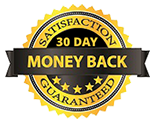 Home Design Software to Professionally Design Your Dream Home
Buy Download

$

14.99
Buy Download

$

23.99
Buy Download

$

29.99
Buy Download

$

59.99
Buy Download

$

74.99
Get FREE Shipping
on All Orders!
Home Design Software that fits Remodeling Needs
Choose this product to
Quickly plan home makeovers using your own digital photos.
Home design software that easily creates your dream kitchen and baths.
Platinum home design software for remodeling, renovating home and landscapes.
Ultimate home design software for transforming indoor, gardens and decks.
Professional home design software to easily build your dream home
New Highlighted Features For Version 10
| | | | | | |
| --- | --- | --- | --- | --- | --- |
| Over 150 brand name items and materials added to the catalog | | | | | |
| | | | | | |
| --- | --- | --- | --- | --- | --- |
| Easily share items between projects with new cut/copy/paste feature | | | | | |
| | | | | | |
| --- | --- | --- | --- | --- | --- |
| Enhanced customization for windows and doors | | | | | |
| | | | | | |
| --- | --- | --- | --- | --- | --- |
| Improved roof tool makes adding roofs easier than ever | | | | | |
| | | | | | |
| --- | --- | --- | --- | --- | --- |
| Cabinets now include a toe space option for floating cabinet styles | | | | | |
| | | | | | |
| --- | --- | --- | --- | --- | --- |
| Added support for garage door sills | | | | | |
3D Home Design
| | | | | | |
| --- | --- | --- | --- | --- | --- |
| Cost Estimating | | | | | |
| | | | | | |
| --- | --- | --- | --- | --- | --- |
| Advanced Drawing Tools | | | | | |
| | | | | | |
| --- | --- | --- | --- | --- | --- |
| Support for HomeVR app for iOS and Android | | | | | |
Interior Design
| | | | | | |
| --- | --- | --- | --- | --- | --- |
| Hundreds of Lighting Fixtures | | | | | |
| | | | | | |
| --- | --- | --- | --- | --- | --- |
| Flooring Materials Library | | | | | |
Kitchens and Bathrooms
| | | | | | |
| --- | --- | --- | --- | --- | --- |
| Kitchen Appliance Library | | | | | |
| | | | | | |
| --- | --- | --- | --- | --- | --- |
| Bathroom Accessory Library | | | | | |
Landscaping and Decks
| | | | | | |
| --- | --- | --- | --- | --- | --- |
| 7,500-item Plant Encyclopedia | | | | | |
| | | | | | |
| --- | --- | --- | --- | --- | --- |
| Irrigation | | | | | |
| | | | | | |
| --- | --- | --- | --- | --- | --- |
| Plant Care Calendar | | | | | |
| | | | | | |
| --- | --- | --- | --- | --- | --- |
| Pools & Hot Tubs | | | | | |
| | | | | | |
| --- | --- | --- | --- | --- | --- |
| Sidewalks, Pathways and Driveways | | | | | |
Professional Tools
| | | | | | |
| --- | --- | --- | --- | --- | --- |
| Oculus Rift and HTC Vive Helmet VR Support | | | | | |
| | | | | | |
| --- | --- | --- | --- | --- | --- |
| Room Dimension Tool | | | | | |
| | | | | | |
| --- | --- | --- | --- | --- | --- |
| Area/Perimeter Tool | | | | | |
| | | | | | |
| --- | --- | --- | --- | --- | --- |
| Window/Door Schedule | | | | | |
| | | | | | |
| --- | --- | --- | --- | --- | --- |
| Enhanced Realism with Presentation Mode | | | | | |
| | | | | | |
| --- | --- | --- | --- | --- | --- |
| Per Scene Settings | | | | | |
| | | | | | |
| --- | --- | --- | --- | --- | --- |
| Advanced View Filter Controls | | | | | |
Use Your Digital Photos
| | | | | | |
| --- | --- | --- | --- | --- | --- |
| Includes Home Makeover Software | | | | | |
| | | | | | |
| --- | --- | --- | --- | --- | --- |
| Add Landscaping to House Photos | | | | | |
Systems Requirements
| | | | | | |
| --- | --- | --- | --- | --- | --- |
| Windows Vista, 7, 8 or 10 | | | | | |