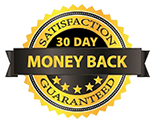 Garden Design Made Easy with Virtual Architect Garden Design Software
There's never been an easier way to plan and visualize a beautiful, functional landscape than with Virtual Architect software! From lighting to pathways, decks to gazebos and more, you can transform your outdoor living space in no time at all!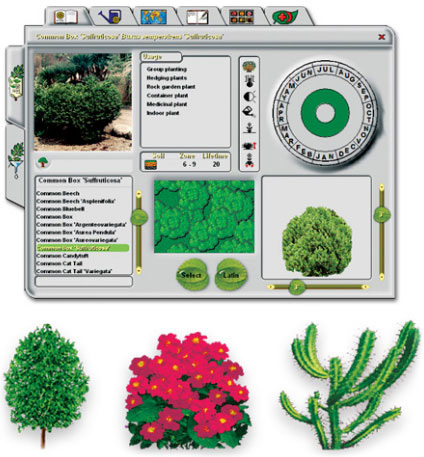 Lighting and Irrigation
Add outdoor lighting to flowerbeds and along pathways, plus insert pop-up sprinklers with varying spray ranges.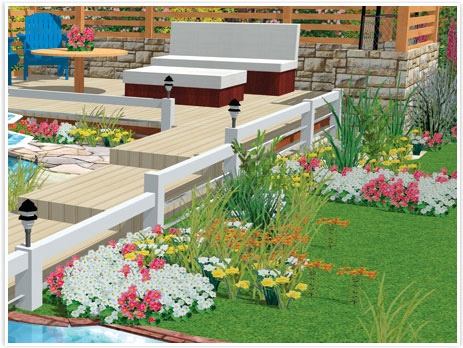 With an extensive Plant Encyclopedia and Irrigation Planning tool, you'll save time and money using this garden design software before breaking ground.
Plant Encyclopedia: With over 7,500 plants, trees, flowers, shrubs and groundcover options to choose from, you can customize your garden any way you like. Want to know what thrives best in different areas of your garden? Virtual Architect software also includes important information about your chosen plants' climate, water, light and soil requirements!
Irrigation and Lighting: Add an irrigation system with pop-up sprinklers and even customize the spray range to ensure your plants receive necessary water. Place lighting along custom-designed garden pathways to highlight different plantings within your beautiful new garden.
Visualize: With the click of a mouse you can scan in digital photos of your yard to easily add garden design elements to Virtual Architect software. Take a 3D tour of your new yard and even see how plant sizes grow and change from year to year!